Dragon Ball Super Single Cards / Losse kaarten
Wegens tijdsgebrek is het niet mogelijk om singles / losse kaarten via deze site te verkopen.
Dit is echter wel mogelijk dit via onze account op de site Cardmarket waar we onze kaarten verkopen. Via deze link kunt u ons aanbod bekijken en bestellen: https://www.cardmarket.com/en/DragonBallSuper/Users/GamerzParadize
Daarnaast kunt u uw bestelling van deze site samen laten voegen met uw bestelling op Cardmarket. Indien u hier gebruik van wilt maken, stuur dan een mail met beide ordernummers en het verzoek om ze samen te voegen. We zullen dan uw orders combineren en de verzendkosten refunden van Cardmarket op Cardmarket. Let op hier zijn wel een paar voorwaarden aan verbonden.
Gratis verzenden geldt alleen op onze eigen website voor orders die daar totaal 50 euro of meer zijn. Dit geldt niet voor Cardmarket orders dus uw order op onze eigen site alleen moet 50 euro of meer zijn om gebruik te kunnen maken van gratis verzending.
Daarnaast is het niet mogelijk om pre-order producten en producten die direct leverbaar zijn samen te bestellen en apart te laten verzenden. Verzendkosten op onze eigen site zijn per bestelling dus koopt u een pre-order product dan zal uw bestelling pas worden verzonden als ook dit product is gereleased.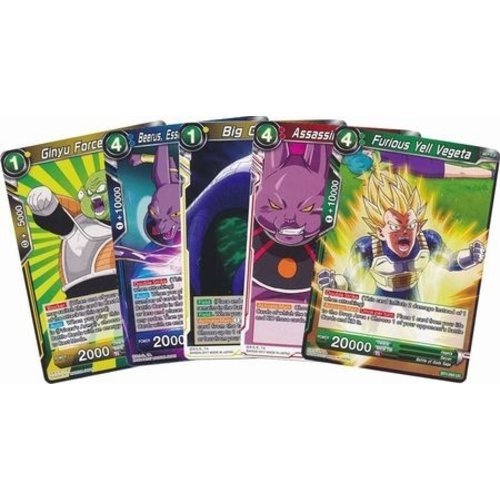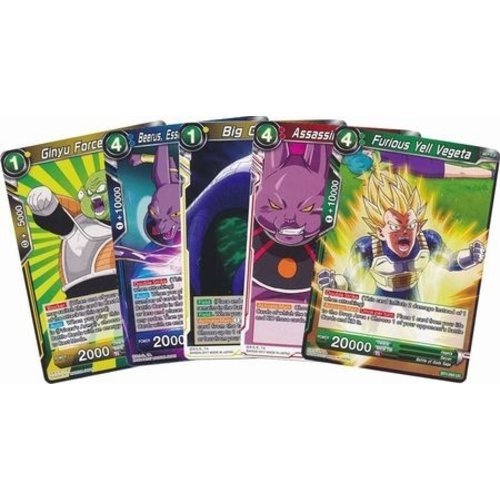 Dragon Ball Super Card Game
50 Random Common Dragon Ball Super Kaarten
Lees meer